Foundry coke, produced in coke furnaces, is mainly made up of carbon, with varying quantities of ash. They are produced by heating coal in the exclusion of air, followed by tempering to remove volatile matter and increase hardness. Foundry coke is normally supplied in crushed form.
The chemical composition of foundry coke will differ depending on the type of coal used and the manufacturing technology employed. The main components of foundry coke are carbon (70-80%), hydrogen (3-6%), ash (5%), sulfur (1%) and nitrogen (1%).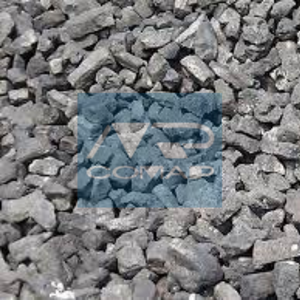 Foundry coke use
Foundry coke is used as a combustible and carbon source in the production of iron, steel, and non-ferrous metals. It has an important function in foundry operations, where it is used in a cupola furnace to melt various metals. Foundry coke has a high carbon content and low ash content, making it a valuable source of energy for use in foundry operations.
Foundry coke also has applications in the production of titanium dioxide, where it is used as a reducing agent and carbon source. Foundry coke is also used as a recarburizing agent in ladle metallurgy and as a carbon increasing agent in cupola furnaces.
COMAP SAS is a company involved in the import and export of materials for the industry. We have built up a solid reputation for offering quality products at competitive prices and we are proud to be able to offer our customers the highest level of service.