Technical specifications graphite electrodes RPI / HD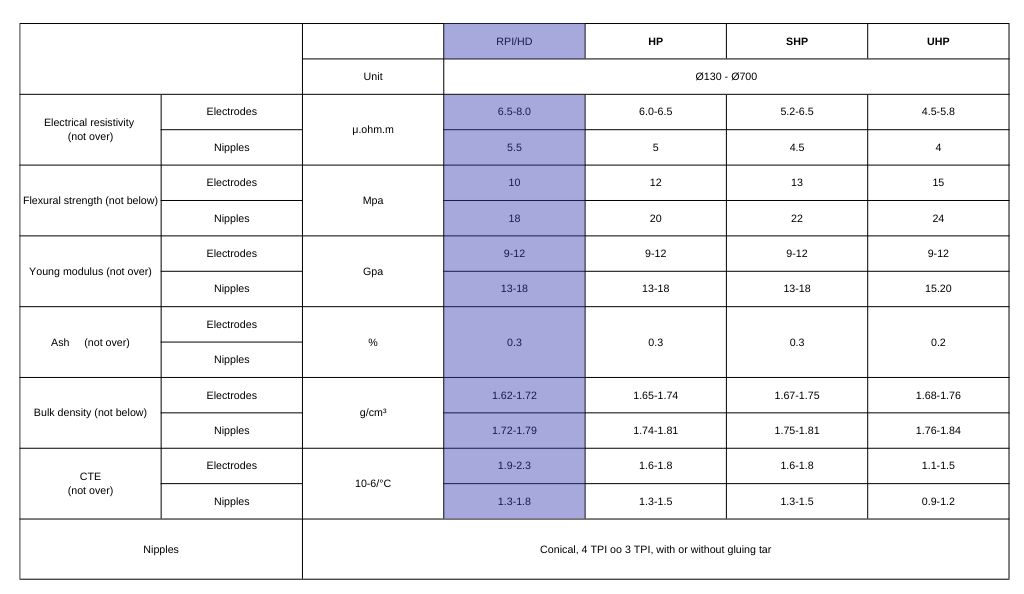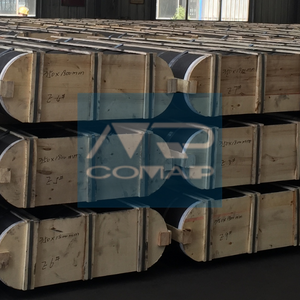 RPI graphite electrodes are widely used in the electrical smelting industry to produce steel, ferroalloys, silicon, phosphorus, corundum, and other minerals.
RPI graphite electrodes are manufactured from raw materials such as petroleum coke and pitch. These raw materials are carefully selected according to their chemical composition, grain size and purity. 
Strict quality control is carried out systematically during the manufacturing process and before delivery. 
The choice of the quality of your graphite electrodes depends on your operating conditions and the technical constraints of your furnace. We are at your disposal to determine the appropriate quality that offers the best price/performance ratio.