Technical specifications graphite electrodes UHP 400 mm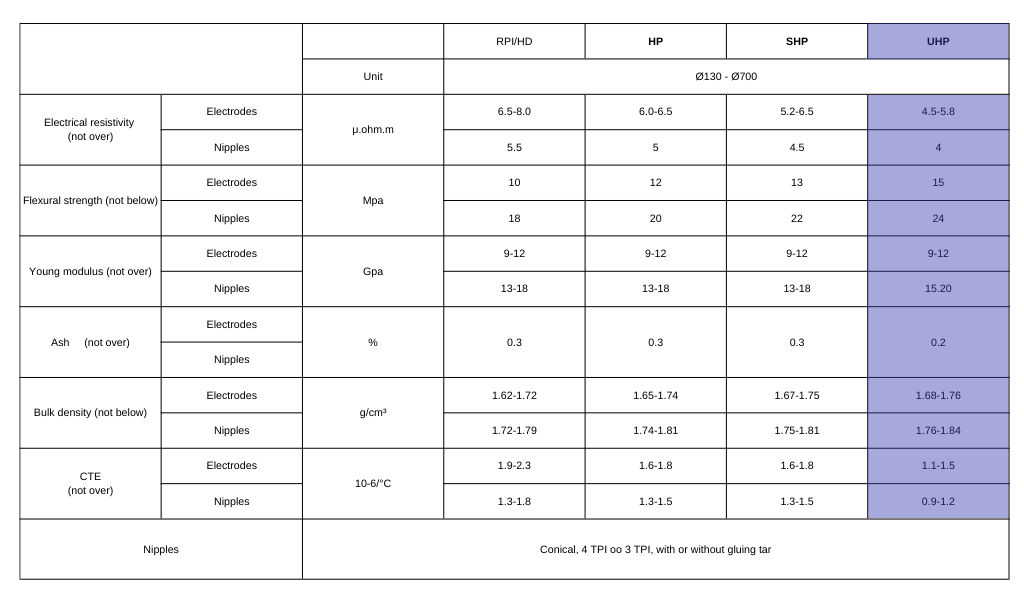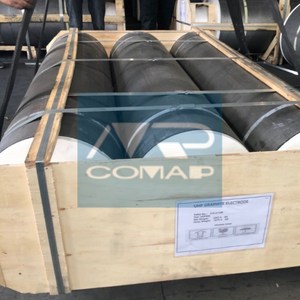 UHP graphite electrodes 400 mm are mainly composed of 100% high quality needle coke. Compared to RPI, HP and SHP grades, the UHP graphite electrode requires the greatest technical expertise in each of the major manufacturing steps, including baking, extrusion, and graphitization. The manufacturing process for UHP electrodes requires careful consideration of detail to avoid any defects that would reduce the quality of the final finished product. Therefore, UHP graphite electrodes are considered to be of the highest quality available on the market and are used in a variety of applications that require exceptional performance.
Strict quality control is systematically carried out during the manufacturing process and before shipment. 
The selection of the quality of your graphite electrodes is determined by your operating conditions and the technical constraints of your furnace. We are at your disposal to determine the appropriate quality that offers the best quality/price ratio.