Graphite processing parts
We supply all types of graphite shapes, rounds, plates, but also all types of specific parts according to drawings. Isostatic graphite, vibrated cast graphite, molded graphite or extruded graphite, we select the quality of graphite according to your specifications or adapted to your conditions of use.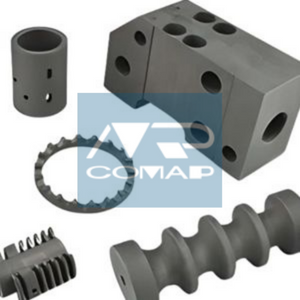 COMAP is specialized in the import-export of graphite materials. We are based in France and ship our products to a large part of the world. We also supply isostatic graphite, vibrated molded graphite, extruded graphite, and molded graphite. Feel free to contact us for all your graphite shape requests!