Supply of Hot Top for foundry
Foundry Hot-Top are an essential consumable for foundry applications. They are used to maintain the temperature of the top of the mold during the casting process. Hot-Top comes in a variety of sizes and shapes and can be made from various materials, usually refractory minerals. The feeder may be present at the top of the ingot mold as a plate for all ingot castings. Its main function is to keep the metal hot during the cooling process and to ensure the progressive removal of the cast metal, as well as optimizing of the cast metal. For gravity casting of non-ferrous metal parts in sand casting, several Hot-Top may be present.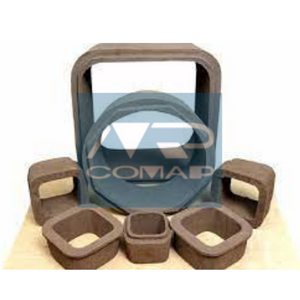 Foundry Hot Top is an essential part of the metal casting process. They are used to maintain a uniform heat distribution during the cooling and progressive removal of the metal cast in a mold, controlling the quality of the finished part.
To choose the right type of Hot Top, you need to consider the production volume, the kind of metal to be cast and the required final product.
We have been a company specialized in import-export since 1978. We mainly supply consumables for the steel industry. Please do not hesitate to contact us, we remain at your disposal.