Injection lances for the metal and steel industry
The injection pipe is a very important equipment in the metallurgical and steel industry. It is used to inject foaming agents, treatment powders or oxygen into the liquid bath or slag to modify the properties of the melt and to improve casting control. The injection pipe must be able to resist high temperatures. For this purpose, the injection pipe is made of steel with a heat treated and/or refractory lined inner and outer surface.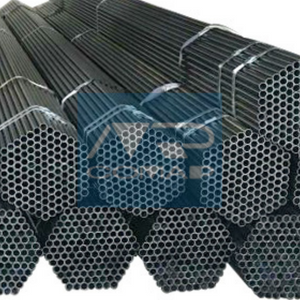 How the injection lances are made
The injection lance is made of special steel with a heat treated inner and outer surface, lined with high quality refractories to provide the consumer with longer life, increased accuracy for better injection control, resistance to oxidation, sulfuration, heat, and erosion. Injection lances are easy to use, used mainly for blowing oxygen or other gas into the arc furnace and injecting powder additives to adjust the composition of the steel. 
How to choose an injection lance
When choosing an injection lance for your needs, you should consider its conditions of use as well as its resistance to oxidation, erosion, and sulfuration to optimize the service life of the injection lance.
We are specialists in the supply of consumables for industry with over 40 years of experience. We have a very close relationship with some of the most renowned manufacturers in the market. If you have any questions or would like to place an order, please do not hesitate to contact us. Our team will be pleased to support you.