What are the advantages of using rice husk ashes in the steel industry?
Steel is one of the most widely used materials in the world, and its production requires a lot of energy. Therefore, it is so important to find ways to make steel production more efficient. One way to do this is to use rice husk ashes as thermal insulation. Rice husk ash is a natural material made from calcined rice husks, which are the main source of silica. 
Rice husk ashes has several advantages over other materials that can be used for thermal insulation. It is a low-density powder that flows very smoothly and does not agglomerate when placed on the molten metal. In addition, rice husk ash has the particularity of being composed of approximately 90% silica. Rice husk ashes is also offered agglomerated, atomized, dust free. 
Rice husk ashes can also be used in all types of insulating refractories.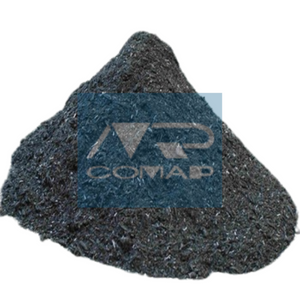 How can rice husk ashes be used?
Rice husk ashes can be used in several ways to improve the efficiency of steel production. One way is to apply it to the molten metal, which is usually at a temperature of over 1500°C when in a ladle, tundish, or crucible. It must be applied directly to the surface of the molten bath to a variable thickness of 10 to 30 mm.
We are COMAP-SAS, a company that has been specializing in the import and export of products for the industry for over 40 years. We have a wide range of products, including rice husk ashes, for which we have a solid and long-lasting relationship with some of the best-known producers in the market. If you would like to know more about our company or our products, please do not hesitate to contact us.