Synthetic graphite for industrial use
Synthetic graphite is obtained by baking petroleum coke at high temperatures. With a purity of up to 99% carbon, synthetic graphite is widely used in the manufacture of products that require a high purity material. 
It is a highly versatile material with many valuable properties. Its structure makes it extremely flexible, lightweight and a good conductor of heat or electricity. Its resistance to high temperatures makes it an essential material for metallurgical applications and battery production. Graphite is one of the most significant materials of today.
Properties of synthetic graphite 
Synthetic graphite is a material with properties that are required in many industrial applications:
Electrical conductivity
Thermal conductivity
Self-lubricating
High melting point
Corrosion resistance
Water-insoluble
Chemically inert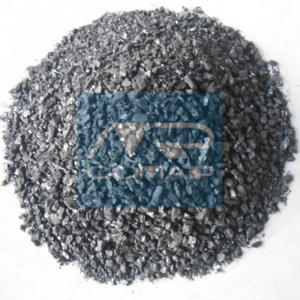 Applications of synthetic graphite 
Recarburizers in steelmaking

Metallurgical applications

Lubricants

Electrical applications

Automotive components

Industrial manufacturing

Aerospace applications
Synthetic graphite is a versatile material that can be used in many applications. Its high strength, durability and conductivity make it an ideal choice for many industries.
If you are looking for high quality synthetic graphite, COMAP-SAS probably has the solution. With more than 40 years of experience, we collaborate with renowned producers in the market. The COMAP team is at your disposal for any further information, please contact us!