Supplier of calcined anthracite coal
Calcined anthracite coal is made from raw anthracite that has been subjected to a calcination process to remove volatiles and impurities. There are two main calcination processes, gas and electric. 
Gas-calcined anthracite (GCA)
Gas-calcined anthracite (GCA) is produced at a temperature of between 1200 and 1400°C in a gas furnace. Following a controlled calcination process, the obtained anthracite is low in ash, sulfur, and volatile content. 
Gas-calcined anthracite is mainly used as a recarburizing agent in the steel industry, both in the melting ladle, in the arc furnace and in the ladle furnace. It is also used in the production of carbon blocks or, in some specific applications, as a substitute for calcined petroleum coke.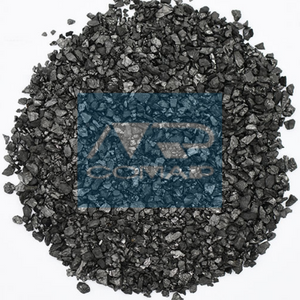 Electrically calcined anthracite (ECA)
Electrically calcined anthracite is produced by calcining anthracite at 1800 – 2200 °C in an electric furnace. The control during the calcination process enables the reduction of impurities and volatile matter as well as the partial graphitization of the resulting anthracite.
Electrically calcined anthracite is used for many applications, including the manufacture of cathode blocks for the aluminum industry. But also, as a recarburizer or combustion agent in the steel industry. 
Are you looking to buy anthracite coal?
If you are looking for high quality anthracite coal, gas or electrically calcined, COMAP-SAS has the solution. Our high-quality products are carefully selected from reliable producers. We offer a range of flexible delivery options to meet your needs.
Anthracite is an ideal combustible for many industrial applications due to its high calorific value and low ash content. Please contact us for more information.